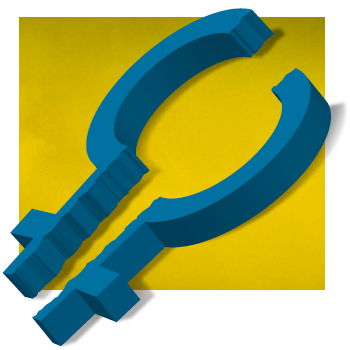 It was supposed to be a simple surgery, but within six weeks, Verena was in agonizing pain. Doctors inserted mesh under her fallen bladder in an effort to relieve her of pain, urinary tract infections and stress urinary incontinence. Instead, the mesh sliced its way through her vaginal wall. Now, she can't walk for more than 15 minutes or sit for more than an hour or two without pain and discomfort. She can no longer work, lives in a fog of pain medications, and has to rely on her husband and children for simple tasks she used to do with ease.
"I was scared because I didn't know what was going on. This possibility hadn't been discussed with me," she recalled. "I thought they could just take it out and put something else in or do something else. I didn't realize then that that was not an option," she said. "I didn't know. I didn't know."
Verena has undergone six surgeries since her implant in 2010 to repair damage inflicted by the mesh, which cannot be removed because it has become permanently imbedded. Her life, which used to include hunting, camping, and fishing with her husband and three children, now revolves around doctor visits and pain management.
Work is Not an Option
"I can no longer work. When I lift or pull or push, it's like I'm being torn open inside. Walking – a trip to the grocery store – requires me to have assistance. Household chores are now handled by my kids," she said.
"I have not had sexual intercourse with my husband since the first surgery. I am not able to. The damage and the pain are too much. Dealing with all of the emotional turmoil has been very hard on us," she added.
"My life was full. I was part of everything my kids did in school. I decorated wedding cakes, played the piano, sewed, and I can't do any of it any more without putting myself through so much pain. Most of it is just not even possible. It's not fair."
I think that's an understatement.
30,000 Lawsuits Filed
Verena is one of thousands of women who received a defective Gynecare vaginal mesh implant manufactured by Ethicon, Inc. She and some 30,000 other women are suing nine vaginal mesh manufacturers, including Boston Scientific and Johnson & Johnson, for putting products on the market without enough testing to ensure their safety.
An estimated 75,000 women in the U.S. have undergone surgery to repair pelvic organ prolapse (POP) and stress urinary incontinence (SUI), according to the FDA. All of these women are at risk. If you have had this surgery and are experiencing any of the following symptoms, see your doctor immediately and then seek legal advice from a qualified personal injury attorney near you.
According to the FDA, one of the most common and consistently reported complications is that the mesh erodes into surrounding organs. Other complications include:
Bleeding
Infection
Perforation into the bladder
Painful sexual intercourse (dyspareunia)
Pelvic pain
Infection
Additional surgeries to correct the complications