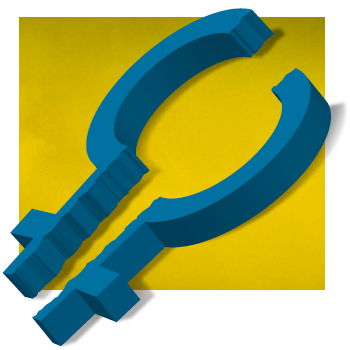 One day, I hope to live in a world where companies have a conscience and do the right thing to protect consumers. Sadly, today is not that day. Medical device manufacturers will keep a product on the market as long as they can to eke out a little (or a lot) more profit, even if they know the product is devastating the lives of the people who use it.
Meet Jennifer. Married with two beautiful daughters, she lives in Alaska with her family. When she was 30 years old, Jennifer underwent surgery to treat urinary incontinence and a prolapsed bladder. Doctors told her the surgery was "no big deal." Her surgeon implanted a pelvic mesh product called Gynecare TVT, made and sold by Ethicon, Inc., a division of Johnson & Johnson, to lift and hold her bladder in place following a prior hysterectomy. That's when serious problems began.
Infection, Pain, and Bleeding
Within 30 days, Jennifer began to develop discomfort and complications including an infection, pain, and bleeding. By day 45, a portion of the device had sawed its way into her urethra and created painful vaginal lesions. At 89 days, part of the pelvic mesh pierced her vaginal wall, requiring a second trip under the knife to repair.
Within six weeks, Jennifer was again suffering pain, discharge, nausea and fatigue. Doctors discovered the mesh had again torn its way through her vaginal wall and caused another infection. After many trips to the emergency room, her gynecologist finally advised that the mesh should be totally removed. Surgery to remove the implant occurred five months to the day after the original surgery. Jennifer has since undergone a third surgery to try to repair her damaged body.
Injuries That Will Never Heal
Physically, Jennifer's body will never be the same, but the emotional damage may be far greater. Jennifer now suffers chronic pain, painful intercourse, and recurrent incontinence. Her intimate relationship with her husband has been permanently affected. And the surgeries aren't over. She will face more in the future as doctors attempt to repair the damage done to her body.
In Jennifer's own words: "This is still not over. It looms in my mind that I will have to have more surgeries. I live in Alaska, and I will have to travel to Seattle and spend several weeks there. This is an ongoing struggle and a huge financial burden. It takes time away from my children. When I'm in pain, I'm no longer myself. I lose my ability to be an effective mom. It'll never be the way it used to be."
A Warning to Women
"Never, ever have this procedure done. It is far better to wear a pad the rest of your life to catch your leaky urine than to ever go through this," Jennifer pleads. "At least those people can have sex with their spouses. Even now, we are very rarely able to be intimate. We have to stop once it is painful. It is very frustrating."
On May 15, 2012, Jennifer joined thousands of other women in filing lawsuits against Ethicon and other manufacturers of vaginal mesh products. The suits lay out in detail how the companies knowingly marketed defective products, failed to disclose evidence of high risk, and failed to warn doctors and patients about product dangers.
Listening to Jennifer and my other pelvic mesh and sling clients breaks my heart. What kinds of companies sell products that devastate women? You fill in the blank: The ____________________ kind.